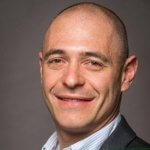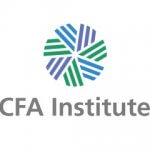 Paul Kovarsky
Director, Institutional Partnerships @ CFA Institute
In the run-up to the ETP Forum event, Jobs in ETFs sat down with Paul Kovarsky, Director, Institutional Partnerships @ CFA Institute. Paul talks about his career decisions, the biggest trends that will shape the ETF industry going forward, and a preview of the core message he will present at the ETP Forum in New York City.
Jobs in ETFs: Please tell us about yourself and your experience. Why did you decide to pursue the career you have today and how did it progress?
Paul Kovarsky: I have worked as analyst and portfolio manager in the family office. Decided to use the expertise of investing in banks/insurers/financial institutions in Asia / Pacific to switch to risk and worked for a number of global banks. Deep understanding of the issues facing the industry allowed me to succeed on the sell side, focusing on asset managers and asset owners in the North America. Currently, I cover the same institutions for the industry's leading non-for-profit, CFA Institute. My passion is to create lasting partnerships in education and thought leadership as well as professional standards.
JE: Would you do anything differently if you were starting your career now? 
Paul: Take on more personal career risk by starting a business. The experience that I have seen people gain from running various aspects of their enterprise has been invaluable regardless of the outcome.
JE: As you moved up throughout your career, what questions were you asking yourself when it came to taking the next step? Can you give some examples?
Paul: The best question I have heard asked is what are the 'real options' that I will have from pursuing the next step? Are there possibilities I can think of, plus what are the known unknowns and possible unknown unknowns that I may be able to take advantage of. Of course you need to future proof yourself to take advantage of these.
JE: What are the main skills you are looking for in your new hires? What key skills do you think are necessary to have in order to be employable and successful in the industry?
Paul: We tend to spend a lot of time at work, so my first screen is to make sure to have 'the right people on the bus'. In addition to the hard skills, I look at intangibles such as insatiable appetite for knowledge, willingness to have and depend your opinion. Last but not least, I value resilience – the only certainty is that unforeseen circumstances will arise and need to be dealt with.
JE: What is the best bit of advice you've received in your career and what would you advise to someone who is just starting out?
Paul: Go on and chase your dreams, life is not a dressed rehearsal.
JE: What would you say are the biggest trends that will shape the industry going forward?
Paul: Tactical changes in the industry tend to attract a lot of attention, but I believe that the enduring trends are centered around responsible stewardship of investor's needs. These involve putting clients first and helping manage finances through the inevitable cycles. Human nature means that best investment strategy is the one that has clearly articulated goals that the investor can stick with – a lot of work remains to be done on this side of the business.
JE: You'll be speaking at ETP Forum in New York. Can you give us a preview of your core message?
Paul: ETP Forum is something I look forward to attending each spring and fall, and I am thrilled to be invited back to moderate the ESG panel. We are thrilled with the talent on the panel, which represents all four key stakeholders in the space – a global pension fund, a very large investment management complex, a small nimble investment firm as well as a highly innovative index provider.
Following on from this spring's 30,000 feet overview of main ESG themes, I will help esteemed panelists explore practical issues of developing investment edge in ESG such as robust data collection, thoughtful investment process, different ESG approaches across Equity and Fixed income as well as different wrappers (separately managed accounts, mutual funds, ETFs) to best suits the investor needs. Look forward to a lively discussion with both the panelists and the audience.