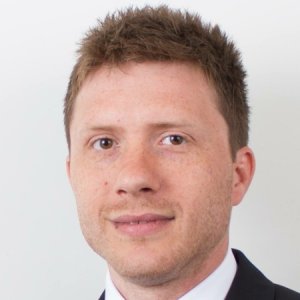 ETFmatic has announced a further strengthening of its European ETF team with the appointment of Justinian Boghici, formerly of Clifford Chance, as Head of Legal and Regulatory.
Justinian previously advised banks, financial institutions and investment firms on issues associated with the regulatory response to the financial meltdown, the impact of the European Union's financial services regulation, and regulatory capital requirements on securities and derivatives transactions in the financial sector. He will be leading the Legal & Regulatory functions in his new role at ETFmatic, as the London based robo advisor has been consolidating and growing its team which now includes 15 people.
Hiring was facilitated by Jobs in ETFs, the industry's leading career platform and specialised recruiter. Claud Mitrache, Founder & CEO of Jobs in ETFs said: "We are thrilled to have helped place Justinian and know his expertise will be a huge asset to ETFmatic. It is   a very exciting time for Justinian to join this dynamic team!"
"Entrepreneurs say they invest in people as much as they invest in ideas, and when it comes to startups, recruiting the right employees can make or break your business. The hiring process can be a daunting enough task, especially if you are looking for a very specific skill set," he added.
Commenting on the appointment, Luis Rivera, CEO of ETFmatic, said: "Finding someone with the right experience who loves making customers happy and understands tech as much as law was a real challenge for my cofounder and I. Justinian's cross-border legal and regulatory experience, business acumen and understanding of the FinTech space is a unique blend of skills in this fast and constantly developing robo-advice market. His appointment  will enable ETFmatic to consolidate the regulatory side of our tech and regulatory stack, as we forge ahead with our aggressive growth plans this  year."
Justinian adds : "It's a very exciting time ahead for myself moving from private practice to in-house as wave after wave of new regulations arrive for financial services in the wake of the financial crisis. The robo-advice market is one of the fastest growing in the sector and, with that comes the challenge for most firms, especially those with a pan-European presence such as ETFmatic, to ensure that they stay compliant with all the regulation being put in place. I'm looking forward to  working side-by-side with the business to achieve its commercial aims. I believe ETFmatic has built a fantastic offering in the investments space and I'm thrilled to join them at a  time when the robo-advice market is going mass market."
About ETFmatic
ETFmatic provides diversified ETF portfolios in a straight-forward, tax-aware, and cost-efficient way to investors in the UK and 31 other European countries through a robo-advisor platform available online at ETFmatic.com and a mobile app.
Our portfolios are individually designed according to each investors risk tolerance and return requirements, as well as their personality and behavioural traits, to help reach financial goals over long time horizons. Accounts are available in three global currencies – British Pounds, Euros, and US Dollars for greater diversification.
We are a unique blend of robo-advisor that is disrupting not only how financial products are delivered, but also how they are customised. Having removed many layers of intermediaries, we are able to offer investors a transparent end-to-end service with access to some of the best ETFs in the world for fees of only 0.48% per year for portfolios with AUM up to GBP/EUR/USD 25,000, and 0.29% for those with AUM of GBP/EUR/USD 25,000 and above.
Our goal is to enable everyone in Europe to easily convert their savings into diversified investments through low cost index funds that generate highly efficient market returns.