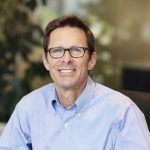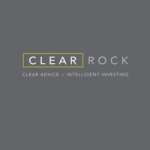 Mark Eshman


Co-founder, Chairman & CIO @ ClearRock Capital
Mark Eshman is celebrating the 10th anniversary of his firm, ClearRock Capital, one of the first ETF-focused registered investment advisors in the US that has grown to around half a billion dollars in AUM.
He talked to Jobs In ETFs about becoming disillusioned with big, bureaucratic companies – he says it is ok to make "one career mistake" – the challenges of starting his own business and where he sees innovation in the ETF industry.
As an ETF expert who has worked in the industry for 35 years, Mark will also speak at the upcoming Inside ETFs Europe conference in London on October 23 about how ETFs have grown to become a customised investment solution rather than a simple trading vehicle, and why education is still key for investors – even the wealthy, successful ones who never admit to not knowing the answers.
Jobs In ETFs: How did you get into finance?
Mark: I was a public policy major in college, focusing on social justice and documentary filmmaking. As time wore on I considered going into the movie business, and my first job was delivering scripts in Hollywood. I realised I didn't like that industry, and I didn't have any unusual skills that would translate into making a good living. One day I stopped by my dad's house, who had worked his way up to west coast CEO of a brokerage firm since coming out of college after the war, and I realised he had a pretty nice lifestyle, he was still working after all these years and was still interested in the job. There was also no limit as to how much you could make in that industry and you were in control of your own destiny, as long as you treated your clients as your primary assets and did well by them.
I said to my dad I'd like to go into the brokerage business. By this point he had sold his regional firm to a company called Drexel Burnham Lambert. I wanted to work in a different office and build up my own clientele, so I went into training in Beverley Hills and I liked it. My mentor – this great guy who smoke cigars and wore suspenders – taught me a customer-centric approach and how to do research. After an office merger, I also learnt more on the credit side of things, how to analyse bonds and distressed bonds and not just stocks. We were doing a lot of innovative stuff and I tell people that's really where I got my MBA – I never went to business school.
JE: In the late 1980s Drexel went out of business. How did you navigate to your next career move?
Mark: As Drexel was imploding, a lot of head hunters were calling and I took a job at Oppenheimer, a safe haven. It was a nice bunch of guys in New York with a small office in California, doing some value-added investment.
A year and a half into it I bumped into a former Drexel buddy, who told me he was starting a new firm, and would I like to head up our private client group? I thought that would be interesting. My clients were happy and went along with it, and it's probably the most interesting place I ever worked. We were building a business and focused on a niche, which doesn't really happen anymore. Back then it was fine, as my clients looked to me for that high-alpha return; we were doing our own research and making money for people, putting together portfolios of high yield bonds, distressed bonds and so on.
I was there almost 10 years, but halfway through my wife and I decided to move to Ketchum, Idaho, a small town of 3,000 residents in Sun Valley, as we had two small kids and wanted to make a lifestyle change. In June 1994, I set up a rudimentary office with an assistant, a Bloomberg machine, fax machine, a telephone, copier and a squat box connected to the LA trading desk, where I could hear them talking all day. This was pre-email and internet, and it was amazing how easy it was to do business.
But over the next few years I realised clients wanted a fuller service including wealth management, and I lost a few clients to firms that were doing that.
In 1999, I got a call from someone at Citigroup who owned Smith Barney in Portland and asked me to open an office. They were going to pay me a lot. I said yes. I signed an eight-year commitment but I knew it would kick start the college fund.
Now, I say to younger people, "You're allowed to make one career mistake."
JE: You didn't like it?
Mark: It was a bad experience from day one. Everything you could imagine that was bad about working for a big firm, Smith Barney embodied that. Bureaucratic, impersonal, political, you don't feel appreciated, and it wasn't fun. We grew the office nonetheless to six brokers. In fall of 2006 I hired a business manager who had a lot of operations experience, who I would later go into business with myself.
In April 2007, they decided to close down our office after announcing they were taking a $1bn write-down. I was quite shocked as they didn't try very hard to keep me. Looking back, April 2007 was the very first stage of the subprime mortgage market crisis and they must have had some inkling of it. Citigroup's ultimate write-down was much larger. 
Unfortunately, they did go after our clients immediately and not pay me as per my contract. We had to litigate, and we won.
I realised something was broken with this business, if they don't care about their advisers and the value they add and only cared about cutting costs. I turned to James Everitt, the business manager I had hired in 2006, and suggested we go into business together. He had the HR, compliance and operations skills, whereas I knew more about research and portfolio management.
So, we launched our firm in August 2007 and built a rag-tag team in a town of 3,000 people. We found a research guy who used to work for Jimmy Carter's administration, and we found another guy a year later who used to be at Goldman Sachs and had become a bartender in Sun Valley. We found former ski instructors as sales assistants. At Smith Barney I had responsibility for around $1bn in assets but we brought over around $180 million, scraping together about 70 clients. That was the start of the firm.
JE: How did you develop the philosophy for your firm together?
Mark: We wanted to veer away from acting like a financial supermarket, and focus instead on clients' goals and objectives. I'd seen too many firms manufacture products, sell them via distributors and make commission. Around this time, we got a call from Jeff Blumenthal who was head of North West recruiting for Schwab. He asked if we had considered becoming an Registered Investment Advisor (RIA), and explained what it was.  He said you design an investment strategy, you hire whoever you want to hire, you build up technology and when you want to retire you can sell it.
At the same time, I was reading a book called Pioneering Portfolio Management by David Swenson. It was a fascinating indictment of the mutual fund industry and in favour of the indexing strategy. He argued for a broad-based global asset allocation, rebalancing periodically and keeping costs as low as possible.
I realised we could just build something pretty simple using ETFs, which was a novel concept. At the time, there were under 800 ETFs and a trillion dollars AUM. We identified 30 other firms doing this in the US, now there are hundreds.
JE: What was the biggest challenge in setting up the business?
Mark: We were going from a transactional business as a broker to a fee-based business as an adviser. That's easier said than done, as not only do you have to convince clients to move firms with you, but also you have to convince them to move to a firm they've never heard of. We pulled the Schwab card out a lot as they were a household name. Most clients at the time didn't know the difference between a broker and a RIA, or what an ETF was.
JE: How did you expand the business?
Mark: In 2014 our kids had left home and the winters were getting pretty long, so we decided to open an office in downtown San Francisco, in addition to Sun Valley. I started spending half my time there. It's fun, I feel like I'm starting again in a new city, focusing on marketing and building a new network, similar to when I was growing up in LA.
Now we're just under half a billion dollars AUM, we have 10 people and we're cultivating a couple junior advisers. One priority is organic growth through new products and trying to find advisers with books of business who are looking for something more meaningful after the first stage of their careers. We're also looking to leverage our experience in the UK and help advisers to get a head start working with private clients and ETF portfolios.
JE: What would a new adviser have to do to impress you?
Mark: The single most important thing they have to do is abide by our culture and values. We want them to have some passion, appreciate the value of education – not just self-educating but educating the clients – have a healthy dose of humility and gratitude and to buy into our whole philosophy of transparency, low fees and clear communication.
JE: You mentioned your background of distressed bonds and exotic instruments. But now do you prefer to keep it simple?
Mark: The problem with alternatives is they don't diversify a portfolio. Most fund managers will give you the whole dog and pony show about how they're uncorrelated but really they're just equities. On an after-fee, net basis, alternatives don't do very well and don't diversify.
I do have a soft spot in my heart for distressed bonds and high yield as that's my background but primarily we're buying plain vanilla through the ETF world.
JE: Where will innovation come from in ETFs?
Mark: Innovation might come more from how people use products, and less from the new products themselves.  We like to keep things simple as clients dictate the success or failure of any product out there.
ETFs flourish in a roaring bull market, and we've been in one since 2009. I promise you, when it comes to the next bear market there will be such a shake out, not just in the ETF world, but also for alternatives that have never seen a bear market – I'm including robo advisers here. People throw money at everything during a bull market.
We should use what's already out there and use it effectively, rather than worrying about the next big thing. You can achieve 99.9% of most clients' needs by using plain vanilla ETFs.
JE: What advice would you give to people entering the ETF and wealth management industry now?
Mark: Keep it simple and always put the customer at the centre of every decision you make. Don't let people sway you into alternatives, smart beta, or something else, just because it will make you seem "smarter" or have a more unique offering.
All your client cares about are two things: they don't want to lose money and they want to see a decent return. If you don't focus on these two things, you won't have a successful business.