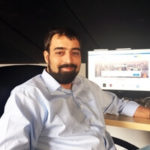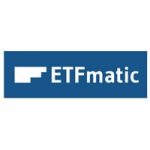 "If you want something different, go build it."
Luis Rivera is an entrepreneur, mentor and co-founder/CEO at ETFmatic, a fintech startup led by a team of experienced entrepreneurs that believe we all deserve a simple and cost effective way to put our savings to work through highly diversified investments in low cost index funds.
Jobs in ETFs reached out to Luis to hear his story about how he founded his own startup in the ETF industry.
JE: Please tell us about yourself and your experience. How did you become the Co-founder & CEO at ETFmatic?
Luis: I was once a Management Consultant with a corner office in South Kensington (London), but after a few years of working with entrepreneurs and VCs across Europe, my co-founder Johan challenged me to "launch a bank" for under a million pounds.
We always knew we wanted to launch something together. And one day he came super excited about the interesting ideas on how to disrupt the Financial Services Industry. It sounded extremely appealing and challenging at the same time in terms of everything you have to do in order to launch "a bank", particularly when you don't come from within the industry. We were professionals from other industries and we have launched a lot of businesses but we didn't know much about the finance world.
JE: How did you decide to pursue the career you have today and what was a pivotal moment?
Luis: I'm not a traditional example of an ETF industry professional. But probably it won't hurt to show that there are other non-traditional ways to end up here.
A professor at INSEAD taught us that if we remembered a strange three letter acronym that stood for machines outperforming monkeys, we could save enough in fees to pay for our MBA. 7 years later Johan and I still had to fight spreadsheets and pay ridiculous brokerage fees to manage our ETF portfolios, so we decided to launch ETFmatic across Europe. Basically, I was convinced by a guy who I felt was going to be my perfect co-founder to look into this industry where I have never really considered working in.
JE: Was there a time throughout your career where you were unsure about where you were going? How did you combat the uncertainties?
Luis: Once you admit to yourself that you are an entrepreneur the roller coaster never stops. You have to take it one day at a time and remember to enjoy the endless challenges on your journey.
JE: What would you say is ETFmatic's overall strategy in terms of ETFs?
Luis: ETFmatic essentially provides the straightforward, tax-aware, cost-efficient way to invest. We are a unique blend of robo advisor that is disrupting not only how financial products are delivered, but also how they are customised. By having removed layers of intermediaries we can offer a high-quality end to end service, for only 0.5% of AUM. Our starting point was offering tiered package strategies to everyone and for that, we started developing high quality portfolios that applicate the most used indexes. Now we've evolved a bit because we are building way more sophisticated portfolios for some of our customers using different ETFs for different purposes.
JE: How do you foster creative and innovative thinking within your organisation? How are ideas shared and implemented within your organisation?
Luis: We are a very small organisation, we started as a three person team and we approached the industry as outsiders that challenged absolutely every assumption and weren't happy about just doing things the way they had been done. The reason was that from our point of view, it either didn't make sense or we saw that things were just constructed that way to make bankers richer. If I was to describe our culture I would say it is a culture of challenging everything and it's a place where there is a lot of pressure on everyone to deliver extraordinary results.
JE: What has been the highlight of your career to date?
Luis: Opening an account for my dad. Sounds easy, but you don't know my dad: He used to head a Value Fund and now he works in insurance.
JE: If you can give advice to those who are just starting in the industry, what will it be?
Luis: The only advice I can give is that if you want something different, go do it!
The hardest and most critical step is getting started, what you start doesn't really matter. You'll learn from it. As long as you take what you are doing seriously, you push hard and work hard you will be successful. Don't follow advice from others, just do it! I have never interviewed for an ETF job. Although, I interviewed for Lehman Brothers a few years back and a lot of people told me I should take that safe path. I decided not to. I just felt I wanted to launch a business that would create an impact.
JE: What would you say are the most significant changes in the ETF space in the past few years?
Luis: A lot of it is around the packaging, things like robo advisors, about pulling the investment vehicles to the fingertips of people that haven't got a deep financial background. With a few carefully sought out methodologies with a number of basic check points, this product is superior for every investor. ETFs have been a really obscure technology and now we are reaching the point where you can package it to create consumer products and that will change everything because ETFs are as ridiculously awesome as they are hard to explain.
JE: What do you think is the "next big thing" – or what should we all keep an eye out for?
Luis: I believe we should all be thinking about how ETFs can be better used as building blocks to satisfy the needs of people, instead of about how to make people in financial services richer. ETFs are an exploding segment. I do believe it is very easy to qualify all the advantages that ETFs offer versus other products and how it's a lot harder to go around when buying ETFs and buying traditional funds.
In terms of the industry growth, Europe is catching up with the US and in the US things will eventually have to slow down. There has been a lot of room for passive management to grow but it will hit an inflection point eventually. In Europe, we've got so much ground to cover between where we are at the moment and the American benchmark that I think eventually we are about to grow faster.
---